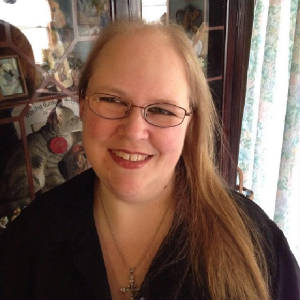 I'm currently working on new photos to put in my website.
Click here to visit my mom's homepage. Beasley, Harper and Shoemaker Family
IN MEMORY OF
ELENORA "Doll" ALEXANDER, 84, of Memphis, retired customer service worker, died May 7, 2006 at Baptist Memorial Hospital-Memphis. Service will be at 3:30 p.m. Saturday, May 13 at New Salem Missionary Baptist Church, where she was a member and in the Senior Citizens Class. Burial in Galilee Cemetery. Mrs. Alexander was preceded in death by a son, Clifford Sanders. She leaves five daughters, Eleanor Alexander, Juanita Sanders, Patricia Sanders, Rene Williams and Bernice Kelsey; four sons, Louis Alexander, Fred Alexander, Jr., Ernest Sanders, Samuel Sanders, all of Memphis; three sisters, Minnie Reader and Lillian Price, both of Memphis, and Zelnora Wartham of Detroit, MI; a brother, Cleo Sanders of Memphis; 26 grandchildren, 43 great-grandchildren and three great-great-grandchildren.
EARL CECIL WILLIAMS, 90, of Memphis, retired Greyhound bus driver for 37 years, died May 25, 2006 at his home. Visitation will be from 3-5 p.m. Sunday, May 28 and funeral services will be at 1 p.m. Monday, May 29 at Bartlett Funeral Home. Burial in Memphis Memory Garden. Mr. Williams was a loving husband, father and grandfather, a great fisherman who lived a clean life, and was a member of Primitive Baptist Church. Mr. Williams was preceded in death by a brother. He leaves his wife, Elinor Williams of Memphis; four daughters, Vicki Antwine of Brighton, Cathy Hunt and Teresa Bradley, both of Memphis, and Linda Williams of Paducah, KY; a son, Chuck Griffin of Bowling Green, KY; and Baby Face, his loving canine companion; three sisters; nine grandchildren, and four great-grandchildren.
To all the men, women, children and pets who have lost their lives in Hurricane Katrina. It'll be a long journey, but hope all of the surviving make it through this.
Mary D. Hall, 71, of Middleburg, FL, passed away August 15, 2005. Survived by daughters, Brenda Church and Sandy Dominick of Orange Park, FL, Cheryl Wilson of Memphis, TN and eight grandchildren. (please see memorial page on this site)
Victor Wilson, 75, of Houston, TX, passed away July 17, 2005. Services were held at American Heritage Chapel on Thursday, July 21, 2005; 10A. Burial at Houston National Cemetary. Survived by his wife, Joann; sons, Bruce Wilson of Memphis, Edie Wilson and daughter, Vicky Guthries of Houston. He also served for the Navy.
Cynthia D. Gottshall, 49, of Bartlett, TN, passed away July 7, 2005 at her residence. She was an Office Supervisor for Storage USA. Visitation will be held Saturday from 5:30-8 p.m., and services will be held at 3 p.m. Sunday at Memphis Funeral Home- Poplar Chapel. She was a member of Egypt Baptist Church. She is survived by her husband, Robert Gottshall; 3 sons, Jon Gottshall of Bartlett, Jason and Jeremie Skinner of Memphis; brother, David Adams of Millington; parents, Edward and Norma Adams of Memphis. The family requests memorial donations be made to the American Cancer Society. (She will surely be missed, my mom and her were real good friends)
Ronald W. Prieur
PRIEUR, Ronald W. - Age 66, of Flint, died Monday, January 14, 2008 at Hurley Medical Center. Services will be 11AM Friday, January 18, 2008 at Eastgate Baptist Church, 4226 Atherton Rd., Burton, Pastor Kevin Knox officiating. Those desiring may make contributions to the family. Arrangements by Sharp Funeral Home and Cremation Center, 6063 Fenton Rd., Grand Blanc Twp.
To All the U.S. Men, Women and Children who have lost their lives in Iraq. May all come home in peace.