This is my Kid's Place. There are alot of children with an illness that feel lonely or scared. I'd like to let them know that they are not alone. If you need a friend, please email me - I'm always here to listen. I hope you like the cartoon characters and hope they cheer you up in some way!
If you'd like to see some of the other characters on here, feel free to let me know.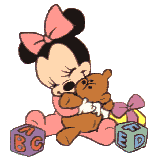 I'd love to hear from all the kids out there. Please tell me what you think of my kids site and tell me what cartoon characters you'd like to see on this page.
Brave Kids - Help for children with chronic a illness
Hugs and Hope - helping sick children
Send a Child a Smile - Put a smile on a kid